WebSummit

 

-

 

a

 

conference

 

that

 

breaks

 

all

 

the

 

records!
What is the most impressive conference you have ever been to? As one of the 71 000 attendees, we must say that Web Summit is an impressive conference breaking all records. 
General
16 Nov 2022
5 min read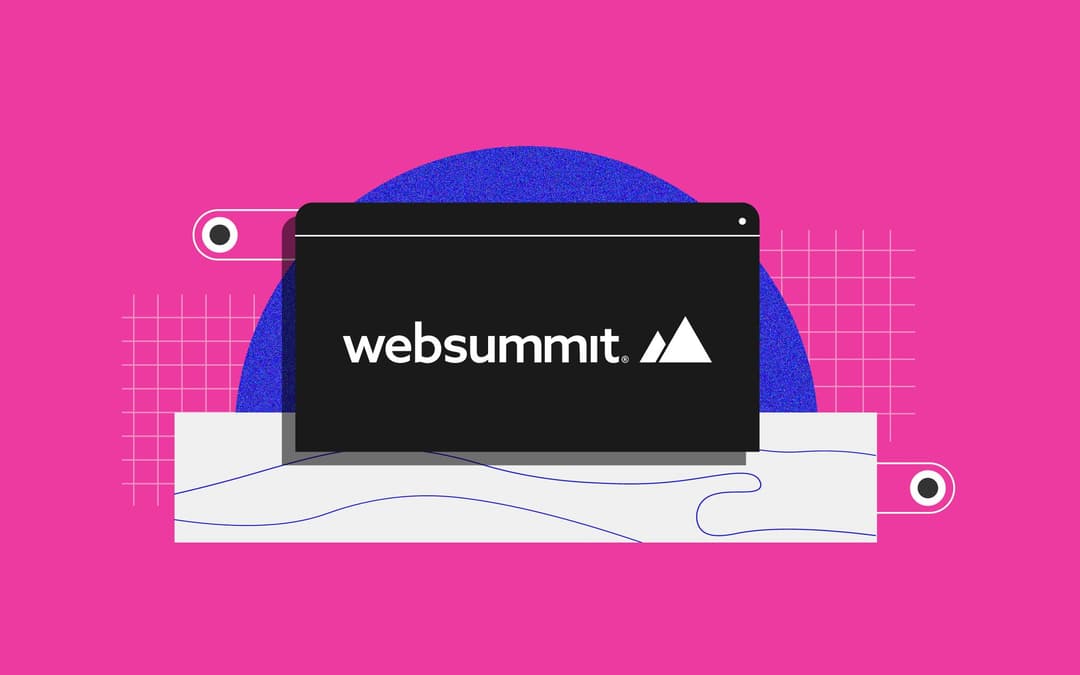 Our team attended the Web Summit conference in the sunny city of Lisbon, from the 1st til the 4th of November. What started as an Opening night and Night summit was just a warm up for the next three days.
We were amazed by the networking opportunities and the chance to discover many incredible startups and ventures. It was also a chance to find a new solution we could implement in our company and improve our business performance.
During our time there, we listen to numerous inspiring speakers, having a chance to learn from the best in the industry. So, here is an overview of the few most memorable lectures we have attended.
Marketing in 2023.
Sir Martin Sorrell, Founder and Executive Chairman of S4 Capital, and Julia Goldin, Global Chief Product & Marketing officer at the LEGO group, held a panel about Marketing trends in 2023. Julia shared insights about Lego customers explaining the need and expectations for high value in their products. Sir Martin reflected on the current global situation, as he predicted changes in the world order leading to a fragmented world. As for advertising trends, companies will continue to invest more of their resources into digital marketing and expand on new digital platforms.
Making sense of the future of work
Dan Shapero, COO at LinkedIn, had a very insightful talk about making sense of the future of work. What have we learned while working during the pandemic and how does it affect our future? The biggest outcome is remote work and flexibility, which happened to be a point of turnover for so many companies and not just tech. After the pandemic, remote jobs became our reality, and he presumes it will stay like it. Also, his greatest advice is to implement remote work and flexibility to provide employees with a work-life balance.
Strengthen your brand by embracing your community
Gali Arnon, CMO at Fiverr, advised us on how to strengthen the brand by embracing our community. For a brand to succeed, it must understand that all the power belongs to the consumers. She talked about the transformational changes in marketing over the last few years. The point that stood out the most are how measurement kills creativity when brands focus only on the KPIs, and not consumers. The conclusion of this talk is simple, yet very important - community is the new driving force, and every brand needs a social agenda.
5 key areas of company culture while hyperscaling
Sam Shank, CEO of HotelTonight, and Rodolphe Ardant, Co-founder & CEO of Spendesk, were participants in the panel discussion, and Britta Muzyk-Tikovsky, CEO of Capscovil, led the panel discussion. Sam told that in HotelTonight the rules about company culture were made when there were 7 of them. Also, he said that the most important part is speaking with the team and transparency (they are doing weekly meetings, so everyone knows what is going on with business). Rodolphe said that skill and respectfulness are both crucial in recruitment. He said that key points for company culture are freedom, learning together, and every individual is important.
Fundraising in a remote world
Joe Thomas, Co-founder and CEO of Loom, talked with Andrew Reed, Partner at Sequoia Capital, about fundraising in a remote world. They talked about how the pandemic and remote work created a whole new playbook for startups to raise capital. Joe said that he mostly did an asynchronous video for fundraisers so the fundraisers could watch it when it is the best time for them or rewatch it many times. Also, he said that you should not re-record, because it makes it more human. His best advice is to make a good walkthrough of your product and explain everything that you can.
In the fight between AI and human creativity, why not back both?
Alex Collmer, Founder & CEO of Vidmob, talked about AI and human creativity. Alex said that AI is optimizing the decision-making process for marketers and creators, and it is not here to replace creators but to help them enhance their work. AI is giving us incredible data which can then be used to make something great. He ended the lecture with a closing sentence: "Data science and AI are creativity".
Future trends: building the next unicorn in the current market
Roxanne Varza, Director at Station F, Jager McConnell, CEO at Crunchbase, and Janosch Delcker, Chief Technology Correspondent at Deutsche Welle, talked about the current state of the market, and the up and coming field in the industry that could have the biggest upward trajectory in the next couple of years. They talked about what it takes to build a unicorn, how to utilize the market in the best way, and what are some of the most frequent dangers every company comes about on its path to stardom.
A modern application is as serverless as possible
Matheus Guimaraes, Senior Developer at Advocate UK! at Amazon Web Services, talked about how to quickly build an MVP using AWS Amplify Studio. He also talked about the advantages of AWS and how they work on optimizing the capacity and scaling needed for each application they host so that the end-user has no troubles in everyday use under various circumstances.
Giving F1 a tech edge
Toto Wolff, CEO & Team Principal at Mercedes-AMG Petronas F1 Team, Oliver Steil, CEO at TeamViewer, and Rosanna Tennant, Commentator at F1 TV, discussed the strategic partnership between Mercedes-AMG Petronas F1 Team and TeamViewer. This partnership gives them an upper hand in the competition at the pinnacle of motorsport. Furthermore, they discussed long-term sustainability for the sport and AR prospect for engineers in factories and on the field.
Food & Night Summit
It wouldn't be an overview, with us reflecting on the food and parties. Every day was a new opportunity to try tasty food and beverages at the Food Summit. While at night, we had a chance to explore new parts of Lisbon and have fun while meeting new people.
Are you ready for Web Summit 2023?
It was truly an unforgettable experience we can not stop talking about. Web Summit did break all the records this year, and the only question remaining is - are you ready for Web Summit 2023?
Thanks to the coauthors of this post: Hrvoje Dumančić, Matej Dušić & Marko Stjepanek.
Written by Valentina Bermanec
Related Articles
Technology x Design
View all articles
View all articles