Digital

 

Labin

 

2023:

 

The

 

Coolest

 

Tech

 

Hangout

 

in

 

Istria
Two days packed with insightful workshops and engaging talks. Get the inside scoop on our experience at Digital Labin 2023.
General
26 Sep 2023
5 min read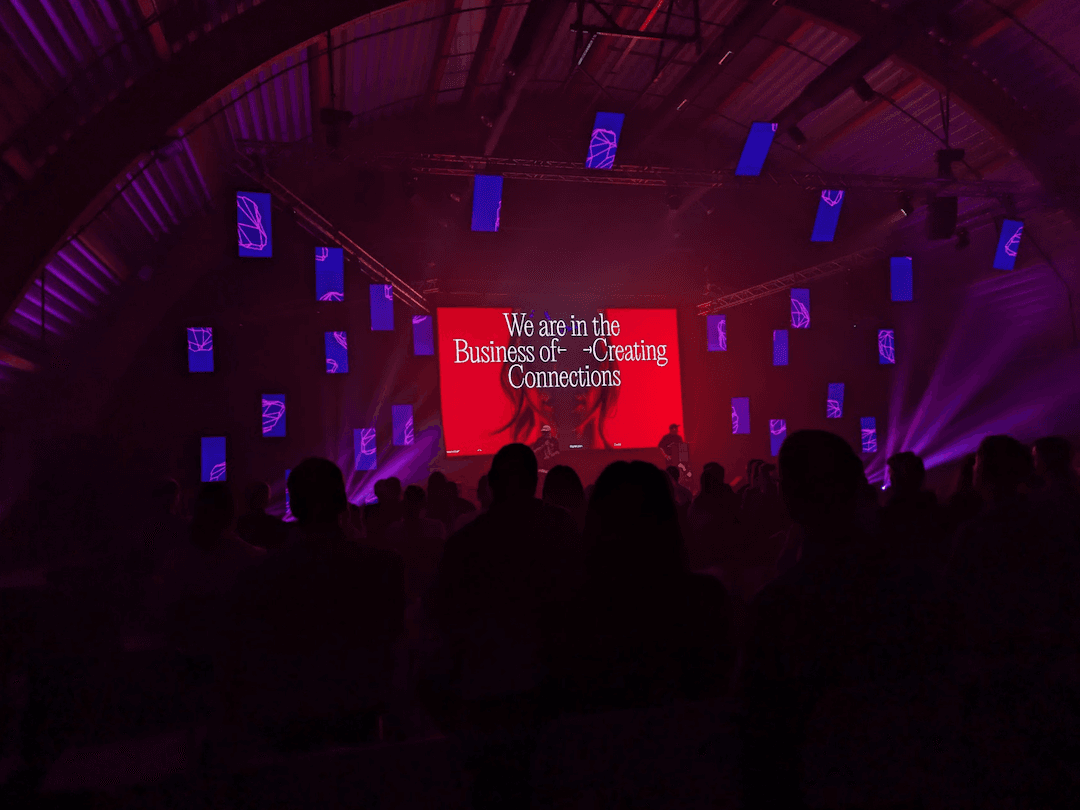 Digital Labin 2023 was more than just a conference; it was a celebration of tech and innovation set against the picturesque backdrop of Labin. This charming town on Istria's east coast was the perfect locale.
Overlooking the bustling resort of Rabac, where our team of seven stayed, Labin combines Croatian and Italian cultures seamlessly, creating a unique blend of tech and local culture.
As a bronze sponsor, we were thrilled to contribute to making this event unforgettable. Now, let's dive into the two jam-packed days that left us buzzing with new ideas and connections.
Workshop Friday
Friday at Digital Labin 2023 was jam-packed with educational workshops that proved to be im. From mastering exploratory research methods in the "Supercharging the Discovery Phase" workshop to breaking down assumptions and avoiding echo chambers in "Validate Product Ideas," the day was a deep dive into the nuances of effective digital product development. The hands-on approach of the workshops and the calibre of the presenters made it an invaluable experience for everyone involved.
Workshop: #1 - Exploring Complex Systems Through Experimentation: Navigating the Unknown
For the very first time, the Digital Labin Conference unveiled a special track, tailored to the interests of both Project Managers (PMs) and Business Development enthusiasts. This innovative addition was met with such enthusiasm that attendees were clamoring for extra seats. While the track primarily catered to professionals in the project and product management fields, its workshops and lectures offered value to anyone with a keen interest in the tech industry.
Our Project Manager, Valentina Bermanec, participated in the workshop titled "Exploring Complex Systems Through Experimentation: Navigating the Unknown," facilitated by Josip Osrečki and Nikola Marjanović from Devōt. The workshop was not only insightful but also remarkably engaging. Participants were grouped into teams, fostering collaborative efforts to enhance systems thinking and tackle complexity head-on.
This workshop proved to be a revelation, introducing us to the Cynefin framework and its profound applications in project management. Furthermore, we delved into how Scrum can function as a valuable support tool during experimentation. Contrary to the notion that group work can be exhausting, we found ourselves enjoying the interactive games that improved our approach to challenges, whether in real-life problem-solving or project management.
Workshop: #2 - Supercharging the Discovery Phase
Our designers Bruno Predrijevac, Darko Bogović, and Ivo Anić attended an enlightening workshop called "Supercharging the Discovery Phase" led by Jure Sić and Andrija Prelec. The main goal of the workshop was to master the exploratory research methods and get a head start for your next discovery phase.
After the theoretical introduction, there was a hands-on part of the workshop where the attendees learned how to do an in-depth discovery phase with great examples and fun activities. Upon finishing working in teams for a couple of hours, everyone presented their work and engaged in a knowledge-filled Q&A session that explained the process even more.
Kudos to Jure and Andrija for an awesome workshop and insightful convos during the whole conference, even at the after-party.
Workshop: #3 - Validate product ideas by Resonate
Željko Prša and his colleague Marko Kolić had the opportunity to dive into the workshop "Validate Product Ideas," orchestrated by Elvis Mehmedović from Resonate. The workshop aimed to challenge assumptions and sidestep the echo chamber effect that often plagues digital product development.
The crux of the session was on using user testing to validate ideas. In the initial stage, they learned techniques for sourcing and recruiting interview participants. Later, they conducted in-depth interviews, ensuring their approach was data-driven and user-centered.
The hands-on element required them to craft a user interview from the ground up, a challenge they met with enthusiasm. To validate their approach, role-playing exercises were used, imparting essential tactics for gathering authentic feedback and steering conversations successfully.
Both Željko and Marko received invaluable guidance from Petra and Luka, who helped navigate them through the complexities of the process. All in all, the workshop armed them with actionable insights that they are eager to apply in upcoming projects.
Saturday: A Day of Connections and Conversations
Saturday was packed with engaging talks, networking, and cool booths. The highlight was talking to industry pros. We got practical advice from a design expert at a big agency, and it was a real eye-opener.
Another standout was a chat with an indie creative director about the future of design. We agreed on a lot and talked about their current and new and exciting projects. An experienced designer also gave us fresh perspectives in the digital world.
We also learned from a tech leader in sports analytics about how they're using AI to create quick visuals. Add in some good food and talks, and it was the perfect way to end the conference.
Until next year
Digital Labin 2023 was nothing short of a success. Not only did we meet a bunch of new faces, but we also caught up with familiar ones, making it a reunion of sorts.
The workshops and talks were both inspiring and packed with information, serving as a catalyst for new ideas and directions. With such an enriching experience under our belts, we're already looking forward to next year.
So, mark your calendars and join us for what promises to be another groundbreaking event.
Next Stop: The Geek Gathering in Osijek
If you enjoyed the vibe at Digital Labin 2023, you'll love what's coming next. Join us on October 5-6 in Osijek, Croatia, for The Geek Gathering.
A laid-back tech conference in a city that knows how to keep it chill. It's the perfect setting for those who've done the conference circuit and are looking for something a bit more relaxed, yet equally informative. See you there!
Written by Zeljko Prsa
Related Articles
Technology x Design
View all articles
View all articles